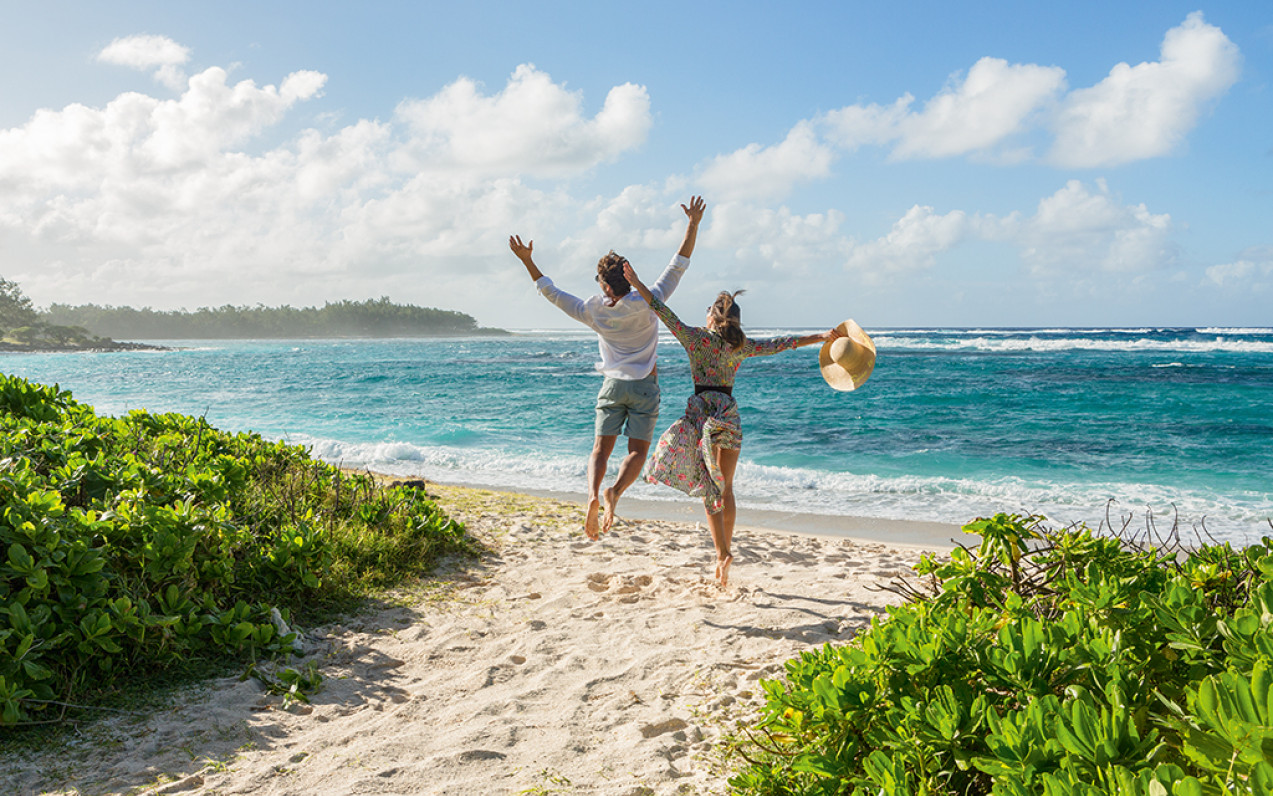 Naše ceny hotelů v Emirátech již zahrnují DPH ve výši 5%, poplatek obci ve výši 10% i poplatek za služby v ubytování ve výši 10%.
Best Price Guarantee
The price is valid for free seats in the most advantageous booking class

We calculate
the cost of your trip.
Please wait.
Výročí svatby: zařídíme vám oslavu na romantickém ostrově
Na svůj svatební den pravděpodobně vzpomínáte s láskou. Rádi si prohlížíte fotografie, ty nejpovedenější máte možná vystavené a jsou vám denně na očích. Možná se od vašeho svatebního dne hodně změnilo a ať už jste si prošli prvními problémy či se stále cítíte jako čerstvě zamilovaní, výročí svatby je důvodem k oslavě.
Připomeňte si svůj den D i všechny důvody, proč jste se rozhodli vstoupit do manželství. Nastal čas návratu k nejkrásnějším vzpomínkám vašeho dosavadního vztahu. A víte, kde se vám bude nejlépe vzpomínat? Přece v ráji, kde budete jen vy dva.
Výročí svatby s výhodami
Naše cestovní kancelář vám s radostí připraví výročí svatby podle vašich přání. Poradíme vám s výběrem destinace i hotelu. Naše specialistky jsou odbornicemi na slovo vzaté, destinace opakovaně navštívily a mohou vám tak vytvořit zájezd na míru.
Nabízíme zvýhodněné zájezdy pro manželské páry oslavující každé páté výročí svatby. Termín zájezdu musí být maximálně před či po datu výročí (bez ohledu na místo svatby). Slevy od naší cestovní kanceláře platí do vybraných hotelů na Mauritiu a Seychelách po celý rok (mimo období Silvestra).
Výhody na zájezdy na výročí svatby na Maurícius
Maurícius je překrásný ostrov uprostřed Indického oceánu, který nabízí všechna kouzla exotiky. Může se pochlubit rozmanitou krajinou, pohádkovými plážemi obklopenými korálovými útesy, průzračně modrými lagunami, stylovými hotely, delikátní kuchyní 
a usměvavým personálem, který poskytuje služby špičkové kvality.
Výhody na zájezdy na výročí svatby na Seychely
Seychelské ostrovy nabízí flóru a faunu, kterou nenajdete nikde jinde na zemi, pohádkové pláže s bílým pískem i průzračnou vodou Indického oceánu. Největším zázrakem je však klid 
a panenská příroda. Věřte, že veškeré představy se jen sotva vyrovnají skutečné kráse Seychelského souostroví.
Výročí svatby vám připravíme na klíč a postaráme se o Vás
Toužíte po pobytu v chatičce s doškovou střechou, francouzském stylu uprostřed exotiky, či troše koloniálního luxusu? Najdeme vám místo, které splní vaše představy. Můžete volit od půvabných 4* hotelů až po exklusivní 5* resorty. Své ANO si můžete také připomenout symbolickým svatebním obřadem v romantickém svatebním altánku, v písku na pláži nebo pod hladinou moře obklopeni množstvím korálů a barevných ryb.
Připravíme vám nezapomenutelný pobyt k oslavě vašeho výročí na těchto místech: Maurícius, Seychely, Maledivy, Bali, Srí Lanka, Francouzská Polynésie, Fidži a řadě dalších.
O slevu na vzpomínkovou svatební cestu ke každému pátému výročí vaší svatby nám řekněte před vytvořením kalkulace a objednávky. Manželé se také musí v naší cestovní kanceláři 
i v hotelu prokázat oddacím listem.