Holiday Fiji 2024 - Turnkey tours
Láká vás vzdálená exotika, která je pro Evropany stále nepoznaným koutem světa? Vydejte se do srdce jižního Pacifiku, kde si můžete užít luxusní dovolenou v páru i s rodinou! Fidži je jedinečným místem, o kterém se říká, že je domovem opravdového štěstí. Celkem 333 ostrovů nabízí unikátní možnosti pro dokonalou dovolenou v osvědčených 4* a 5*hotelech na malinkých ostrůvcích i na "pevninském" pobřeží.
Fidži je opravdovým exotickým rájem na zemi, kde se můžete těšit na šnorchlování a potápění v krásných podmořských korálových zahradách, na relaxaci na bělostných a zlatavých písečných plážích a také na dobrodružství při poznávání zdejší kultury a přírody. Tato destinace je v současné době známá také pro svůj ekologický přístup k cestování. Pro mnoho zamilovaných je to pak také ideální volba na svatební cestu či svatbu samotnou.
Na Fidži se specializujeme již od roku 2007 a pro české klienty je to stále nová a neprozkoumaná destinace. Naši zaměstnanci Fidži osobně navštívili a detailně poznali místní prostředí i mnohé hotely. Díky tomu Vám mohou velmi odborně na základě osobních zkušeností poradit a sestavit dovolenou na Fidži přesně podle Vašich přání.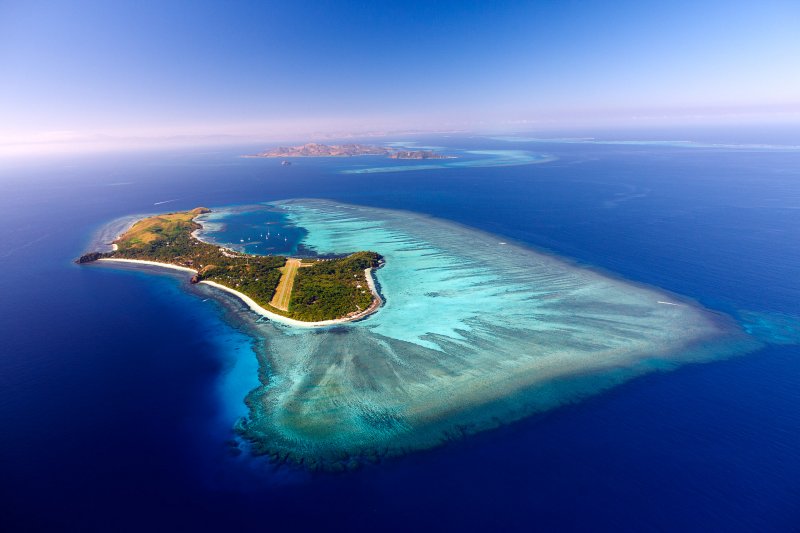 Sami si můžete vybrat parametry svého zájezdu na Fidži
Den odletu: Odletět můžete dle letového řádu několikrát do týdne
Délku pobytu: Může být libovolně dlouhý (5, 6, 7, 8, 9, 10, 11, 12, 13, 14, 15 atd. nocí)
Odletové letiště: Praha nebo Vídeň (případně jiné, pokud jsou k dispozici letová spojení)
Leteckou společnost: Korean Air (přes Soul)
Hotel: Široký výběr mezi 3***, 4****, 5***** na pevnině i na malých ostrůvcích
Formu transferu do hotelu: osobní auto, mikrobus, loď, hydroplán nebo helikoptéra
Na Fidži pro Vás rádi zajistíme i extra služby
Využití salonku na letišti, který zkrátí čekání při odletu a příletu
Early check-in nebo Late check-out, pokud přiletíte brzy ráno nebo odlétáte pozdě v noci
Privátní poznání ostrova s průvodcem
Širokou nabídku exkurzí a aktivit na ostrově i na moři (výlety lodí, šnorchlování, rybolov, atd.)